Dental Veneers - Chandler, AZ
Have you ever thought about what porcelain veneers can do for you? Our team might recommend dental veneers for minor flaws that can easily be corrected by an ultra-thin veneer. We customize our veneers to look and feel like your natural teeth, giving you a smile that can make you feel confident.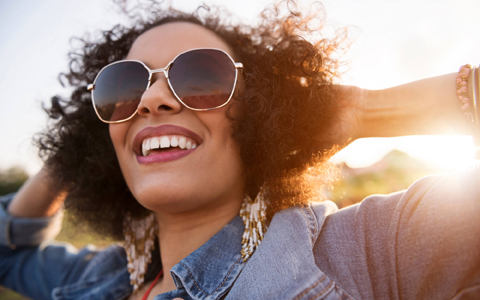 BRIGHTEN YOUR SMILE WITH EASE
Dental veneers can instantly give you a whiter, brighter smile. Whether you have stains from coffee or tobacco and would like to permanently whiten your teeth, veneers can help. A dental veneer can also help when just one tooth is stained and teeth bleaching might be excessive.
REPAIR MINOR COSMETIC ISSUES
Do you have a few teeth that are slightly misaligned ,or do you have a small gap between your front teeth? Dental veneers cover minor flaws using an ultra-thin porcelain shell that is permanently bonded to your original teeth. Your smile can be quickly transformed with evenly spaced veneers.
PROVIDE PROTECTION FOR DAMAGED ENAMEL
If you have experienced enamel erosion or damage due to excessive acidic wear, dental veneers can replace the worn enamel. Porcelain veneers provide this protection by being permanently bonded to your teeth, creating a shield against further acidic wear. The bond gives your teeth the strength and protection they need.
ADDITIONAL BENEFITS OF DENTAL VENEERS
When considering our custom-made porcelain veneers, consider the following features of a dental veneer treatment:
Renewed confidence comes with your dazzling new smile!
Veneers can repair and restore several teeth at once.
Chips, stains, and minor misalignments can all be corrected with dental veneers.
Porcelain veneers are a great alternative when traditional teeth whitening isn't an option.
A brilliant smile is a game-changer! You can feel the benefits of dental veneers for yourself if you opt for this cosmetic treatment.
---
Top-Rated Cosmetic Dentist Near Me – Porcelain Dental Veneers – Affordable Veneers in Chandler, AZ