Root Canal Specialist in Chandler, AZ
In the past, the words "root canal" have come across as negative. However, root canal therapy is designed to alleviate severe tooth pain, get rid of infection, and provide protection for the damaged tooth. A root canal can actually save a permanent tooth from needing to be extracted!
When the pulp of the tooth root becomes infected or damaged, you may need a root canal. Damaged pulp can eventually cause the tooth to fall out. Teeth that are severely damaged from infection may even need to be pulled. In our office, we do everything we can to make you feel comfortable and to help preserve your tooth.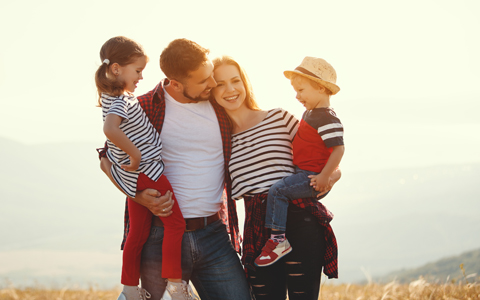 SIGNS AND SYMPTOMS
The following signs and symptoms may indicate the need for a root canal:
Severe tooth pain that affects your ability to eat or sleep.
An abscessed tooth, which is an infected pocket that bulges and sometimes bursts.
Quick discoloration of the tooth, usually to a brown or gray color.
Sensitivity to hot or cold temperatures.
Swelling, tenderness, or increased redness in the gums.
If you are experiencing any of the above symptoms, schedule an appointment today to see how we can help.
THE ROOT CANAL PROCESS
We complete all our root canals right here in our office. Our team also makes a special effort to ensure your comfort and to help you have a pleasant dental experience. If having a root canal makes you nervous, you can ask us about our sedation dentistry options or visit our sedation dentistry page to learn more.
After checking your x-rays and taking detailed information about your situation, we start with removing any decay or damaged pulp from the tooth. We will then clean and dry the area, sometimes applying medication to kill any remaining bacteria and to keep the infection from returning.
To further protect your tooth, we fill the pulp chamber with a biocompatible material. If needed, we then strengthen your tooth and apply a temporary crown. Our team takes an impression of your teeth to create a permanent crown that will be ready at our office in a few weeks.
After permanently bonding the dental crown, your tooth will look and feel great! The pain you experienced before your root canal will be a mere memory as you enjoy restored dental health.
DON'T HESITATE TO GIVE US A CALL
If you are experiencing severe tooth pain or if you are worried about the discoloration in one of your teeth, don't hesitate to give us a call! Waiting for treatment can create more problems, and we want to help you feel better as soon as possible!
---
Root Canal Specialist in Chandler, AZ – Endodontist Near Me – Emergency Root Canals in Chandler, AZ