Affordabl dental implants - Chandler, AZ
Are you worried about the appearance of your smile because of a missing tooth? Our team at Anytime Dental can show you how a dental implant can fill in the gap in your smile.
Dental implants consist of titanium posts that are placed in the jawbone to provide stability and strength. The jawbone fuses with the post over a period of a few months, after which a permanent tooth replacement is placed. The tooth replacement looks and feels like your natural teeth, restoring a beautiful, full smile!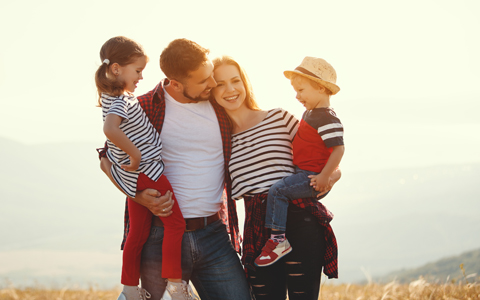 CAN I GET DENTAL IMPLANTS?
If you are considering dental implants, schedule an appointment to talk to our dentist. After an examination and overall health evaluation, we can help you determine if implants are a good option for you.
While some patients are ready to start the implant process, others may have jawbones that aren't ready for an implant yet. Patients with weakened jawbones or lost bone density could be referred for bone grafting, a procedure that helps strengthen the jaw.
BENEFITS OF DENTAL IMPLANTS
Although dental implants are often seen as the most convenient way to fill in the space left behind by a missing tooth, other benefits include:
Increased Bone Density:

 

Placing the titanium dental implant encourages fusion of the bone to the post, which can increase bone growth and bone density.

Permanent Dentures:

 

Our implant-supported dentures continue to increase in popularity thanks to the stability they offer. Traditional dentures may slip and slide, but implant-supported dentures are stable and provide a solid base. Visit our Dentures pages for more information.

Increased Functionality:

 

A missing tooth can cause problems with eating and speaking that might cause frustration for a patient. A dental implant can fill in the gap, helping you eat and speak without the hindrance caused by large spaces between teeth.
These benefits make dental implants an option worth exploring, which is why we hope you will schedule a consultation today!
WE DO EVERYTHING RIGHT HERE!
Many dentists refer patients out for dental implant placement. At Anytime Dental, we want to be a convenient office for more complex procedures as well as your regular cleanings.
Anytime Dental can perform the entire dental implant process right here in our office. Our team can place the dental implant as well as the tooth replacement, which means you don't need to visit several different places to restore your smile. You can restore your smile in Chandler, Arizona.
---
Dental Implant Specialist in Chandler, AZ – Affordable Dental Implants Near Me – Top-Rated Implant Dentist in Chandler