Chandler, AZ Cosmetic Dentists



Do you worry about the appearance of your smile? Here at Anytime Dental we want you to feel great about the way your smile looks, so you can feel confident in showing off a sunny, beautiful smile.
We provide several services to help repair and restore a fuller and brighter smile. Whether you are interested in whitening your teeth or filling in the gap in your smile, we can help! Our dentist has over 20 years of experience in helping our patients smile with brilliant assurance.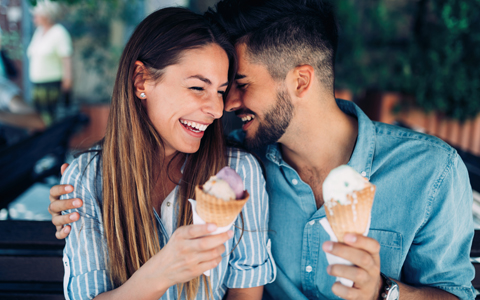 TEETH WHITENING
Are your teeth discolored or yellowing due to age or staining? Our dentist at Anytime Dental offers both in-office and take-home professional teeth whitening to our patients. With professional teeth whitening systems, you can have whiter, brighter teeth without the negative side-effects of over-the-counter products.
FASTBRACES®
Are you looking for a teeth-straightening option that is less painful and more efficient than traditional metal braces? We are excited to offer Fastbraces® to our patients! This system uses a different approach to straightening teeth in record time!
INVISALIGN® TEETH STRAIGHTENING
If you have crooked teeth, an overbite, or another misalignment of your teeth, Invisalign® clear braces may be able to help! This treatment consists of a series of alignment trays that move your teeth into a straighter position with clear braces.
Our office offers the Invisalign® teeth straightening process because this system works quickly and comfortably.
OTHER WAYS WE CAN TRANSFORM YOUR SMILE
We can go beyond whitening and straightening to fill in gaps and dramatically transform your smile. Some of these treatments include:
Dental veneers designed to cover and blend.
Dental crowns that can repair and cover a single tooth.
Dentures for our patients who are missing several or all of their teeth.
Dental implants to replace teeth or securely support a set of dentures.
We are proud to offer a wide range of treatments that can restore and refresh your smile! Talk to us about your needs, so we can offer a treatment plan that is as unique as you are!
WANT TO IMPROVE YOUR SMILE? GIVE US A CALL!
Are you looking for a way to improve the aesthetics of your smile? Call a dentist in Chandler AZ. We can provide a consultation to create a plan that can have you feeling and looking great again!
Top-Rated Cosmetic Dentist in Chandler, AZ – Family & Cosmetic Dentists Near Me – #1 Cosmetic Dentist in Chandler